Expand Business with Social Media
Posted by aonenetworks On January 15, 2015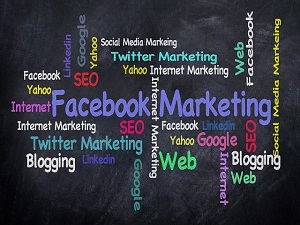 With billions of users worldwide, social media has become a major influence that businesses simply cannot ignore. Businesses can, however, carefully plan social media strategies to help them increase the reach of their brand and grow faster. There are several factors that must be considered when creating a social media presence, all of which will govern what you do and how you respond. Careful consideration of these factors can help you make your business boom and earn a stellar reputation across all the social-media platforms.
Be Authentic
Never try to pretend your business is something it's not. Be true and genuine with all your social media interactions. Social media users appreciate brutal honesty about companies and individuals who are true to themselves in person and through social media channels. Chances are they will see right through you if you aren't authentic, and call you on it for all the world to see which can hurt your business far more than you might realize. However, if you are true to your company and brand and honest with your customers, social media users will lift you up and help carry your business farther than you might believe.
Sign Up Existing Customers
When building your social media presence, it is important to sign up existing customers to your social media pages. Provide easy methods for them to quickly share their experiences about your business and promote your new social media presence to your existing customers. Once they join your social media pages they can then easily share their experiences with your company to all of their friends. This act of sharing will greatly extend the reach of your brand as knowledge of your products and services shows up in the news feeds of people who haven't heard of your company or considered giving you their business yet.
Be A Hit Brand
While it is important to always be open and honest about your company and brand on social media you don't have to downplay your excitement. Even if you aren't the biggest company in your field you can still act like it and project excitement and experience on your social media channels. Consumers want to shop at companies that are excited about what they do and are confident in the products and services they sell. Even if you aren't moving a lot of product right now, act like you are and show the world why your brand is the best choice.
Measure Your Success
You cannot haphazardly dive into social media. Before you begin you must plan your strategy carefully and you must take steps to monitor your success. Track every detail about your social media efforts and employ social listening to monitor what other people are saying about your business or products. This way you can quickly engage users if there are problems and help guide your social media presence forward.
Building a successful social media campaign is important to the success of any modern business and is necessary if you hope to significantly grow your business and extend your reach to new customers. Be open and honest with all of your engagements with users on your social media sites, track the success of all your strategies and you will be on the right track to leveraging the power of social media to increase sales for your business.