Encouraging the "First Name Basis" Feel with Your Business
Posted by aonenetworks On November 2, 2012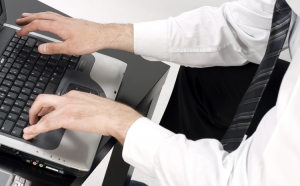 It feels like a long time ago when geography predicted the audience with which you would work. Even though it wasn't that long ago, the world of today offers a huge amount of opportunity for small businesses to gain business halfway across the world.
However, this doesn't come without a major price. Gone are the days that we know each and every name that enters our store doors. Gone are the days that we can, in general, focus on each and every customer and each and every face.
But you can still build meaningful relationships, and the heart of one now lies in social media and marketing. Places like Facebook and Twitter aren't just another place to try and push your products – they are the new community for your business. If you want to provide your community with a good atmosphere and the feel of knowing everyone's first names, then remember these points.
Be a Valuable Resource of Information
Just like people look for people they can trust, customers look for companies they can trust. Instead of just posting tidbits of important information in between sales pitch after sales pitch, be an outlet of valuable information for anyone who comes your way. This means providing real, objective, quality content to your customers.
Always Remember Your Manners
Your mama taught them to you when you were a child – why aren't you using them now? Saying "˜please' and "˜thank you' can make people want to stick with your business, no matter what. If you're a company that deals with a small number of clients, then sending thank-you notes out to everyone can often hook in a lot of customers that get to see those thank you notes.
Update All of the Time
When something happens to your company, you will likely tell your audience. This should be true for the other happenings of the world as well. You should tell them about everything important happening in your niche so that they'll come to you to stay informed.