Business Basics: How to Register Your Business Name Correctly
Posted by aonenetworks On September 4, 2015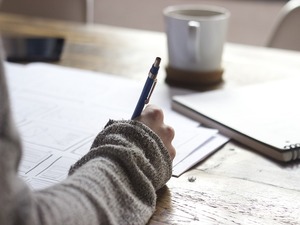 When you're just getting off the ground, you may find some confusion when it comes to registering your business name. After all, there are often a lot of steps, and those steps – when not done correctly – can result in a lot of lost time, money, and patience. Sometimes the steps can take upwards of weeks to be properly filed away, and if you do something wrong it could take weeks more. Luckily, registering a business name can be made easy as long as you remember to pay attention to the little things.
Sole Proprietor, Corporation, LLC, or Limited Partnership?
If you register as a sole proprietor, you're basically telling the government that you don't really plan on hiring any employees, getting an office, or making a ton of money. Most of the time, sole proprietorships are tiny businesses that only have one or two employees – you and your spouse, for example – and aren't trying to expand quickly. Examples include independent contractors or pony ride services for kid's parties. If you plan on doing business under a different name, however – "The Great Adventure" instead of your personal name – then you have to file a fictitious business name request, which essentially "names" your business.
Fictitious Business Name
If you're starting a business that does not have your own name, then you need to file a fictitious business name license. This is just telling the government that you're working under a name that doesn't belong to you. However, you can do business under your name if the business name contains your last name (so if your last name is Smith, you can call yourself Smith Industries without necessarily needing a fictitious business name). If you are registering a corporation, LLC, or Limited Partnership, most places will automatically register your business name when you file all of your important documents like your articles of incorporation, organization, or statement of limited partnership. If it's a Sole Proprietorship, then you will have to do that footwork yourself.
How Do I Register My Fictitious Business Name?
This completely depends on where you live. In the US, a few states require you register your fictitious name with the Secretary of State, but most states allow you to register at the county level instead. There's usually a couple of forms and a fee associated with the registration. Most of the time, you start your application with a search that shows that your name isn't already taken. Sometimes after you've registered your new name and paid the fees, you must publish this new change in a local newspaper. If this is true in your state, you'll be able to call the newspaper and they'll know what to do immediately.
Why Do I Have to Register My Fictitious Name Again?
While it's easy to call your business whatever you want and not have to file a fictitious business name request, it's not recommended for a number of reasons. For one, banks will not allow you to open an account in the name of your business until you have it registered. For two, you won't be able to enforce any contract you do under the name of the business, so if something bad happens, you can't take them to court. And finally, when you register your name, you're letting other businesses know the name is taken and they can't have it (which would be confusing to customers, and could potentially lead to "˜customer theft').
Registering your business name is easy, quick, and relatively cheap – make sure you do it today to ensure your business is protected and your customers only come to you.