3 Good Reasons to Take A Look At Google+
Posted by aonenetworks On December 13, 2013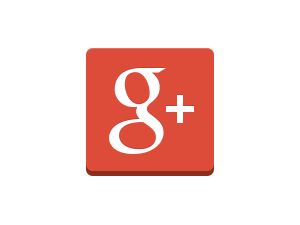 The world's second largest internet company has a tendency to impact all things technology. Google+ is not yet a popular social medium forum, but is expected to quickly become one. Social media is mandatory for a business as an avenue of outreach and credibility. It is predicted, that by the end of next year, Google+ will be a leading element in social and content outreach.
Each month, there are a significant number of users joining the Google social network, including businesses. Time and resource limitations are a consideration for every entrepreneur and business leader; which may be the biggest hurdle to social media. Be selective of which media sites are used, and focus your resources on the ones capable of the greatest benefits.
Some of the benefits a small business can find with the Google+ platform:
1. Search Engine Optimization is boosted by using Google+
Consumer purchases are preceded by extensive product research; the first step being a search engine query. This initial search will be critical as the consumer is looking for what they need, who can provide it, the supporting information, and the best value. Increasing your organic search ranking will increase the potential of driving the consumer to your business. By sharing relevant information on your Google+ account, your search ranking will increase and make your business more visible. For businesses with a physical location, consider setting up a Places listing to complement your Google+ account.
2. Networking opportunities can be found in Communities on Google+
Communities were introduced on Google+ in 2012, and allow people and business pages to form groups based on interest, industries, or any topic. Communities allow for users to share questions, content or comments to other users who are also interested. Going beyond even the circles and targeting those that are most interested in the information. Small businesses can use these communities to present themselves and have their products/solutions to a receptive audience.
3. Hangouts allow for face-to-face meetings anytime, anywhere from Google+
In a market with increasing convenience and efficiency of telecommuting, and remotely conducted business, the Hangouts tool is convenient and easy to integrate. This can be most useful for staff meeting, sales presentations, or collaborative brainstorming. Small business owners can really benefit from the low costs and accessibility. This, in turn, offers the same convenience to potential and current clients.
The most magnetic quality of Google+: it's good for all business sizes. A small business will have the same opportunities as larger businesses. This platform could be a simple tool for leveling the playing field in an ever-competitive market.